Our Team
Our Team of highly qualified and professional individuals are here to help and guide you with all your needs. Please contact the appropriate individual below and they will be happy to assist you.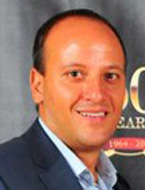 Daniel Seca
Partner & Event Coordinator
Daniel received a Business Entrepreneur Award in 1995 for the inception of WILDCARD Inc., an event planning company specializing in party rentals, promotional models and auctions services. As they say, "the rest is history" a year after year he used his knowledge, leadership and management skills to guarantee a high level of professionalism and reliability along with state of the art equipment, to establish the company as a leader in the industry then and now.
Always passionate for his profession and looking for new and exciting opportunities, he established DreamWorld Event Planning Inc. – a one-stop event planning company! He has been directly a part of not only executing but supporting many large events for companies and foundations including: Humber River Regional Hospital, the Meta Foundation and Sick Kids. He also has had the privilege of celebrity and athlete encounters from Prince Charles to Wayne Gretzky that he has been able to share not only with clients but with the less fortunate through memorabilia and personal appearances at charity events.
Daniel's years of experience in the event planning industry guarantees the highest level of service that is expected from any industry leader. His planning and execution track record speaks for itself and he invites you to Live Your Dream!
P 905.856.5112 ext 226
E dseca@DreamWorldEvents.ca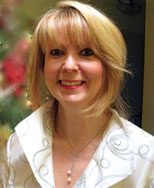 Gabriella Tatangelo
Event Coordinator, DreamWorld Event Planning
With 31 years of experience in private and public sectors as well as fundraising, focused on communications and marketing, Gabriella brings a wealth of talent to our team.  An enthusiastic planner and collaborator with a critical eye for details and creative thinking, Gabriella has a proven proficiency for developing and coordinating your special event.
P 905.856.5112 ext 229
E gtatangelo@dreamworldevents.ca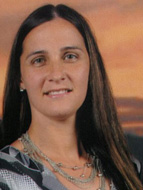 Andrea Seca
Event Coordinator, DreamWorld Event Planning
Andrea has been with DreamWorld since day one. Her devotion to the clients' needs and vision of the overall event production makes Andrea a key player for any DreamWorld Event. Andrea's background is in Urban Planning and is a former City of Vaughan employee. Her ability to organize and structure events behind the scenes is one of the reasons why DreamWorld is able to tackle any event and make it a success!
P 905.856.5112 ext 230
E aseca@DreamWorldEvents.ca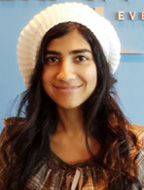 Nabeela Hamid
Graphics Designer, DreamWorld Event Planning
Nabeela is an integral part of the DreamWorld team and at the heart of how every event unfolds! Nabeela's skill and creativity with graphic design allows the branding of each event to be unique and memorable. From ensuring sponsors are recognized to developing a new feel for a gala, Nabeela is the one who will make it happen. For more than 3 years Nabeela has been an asset to the company and continues to work with clients to make all events a success.
P 905.856.5112
E graphics@dreamworldevents.ca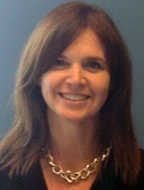 Michelle Bendici
Controller, DreamWorld Event Planning
Michelle came to DreamWorld from a banking background and has been with the company for 8 years. Michelle is responsible for all the financial processes and reporting and works to ensure that is proper communication with clients and staff at all times.
P 905.856.5112 ext 225
E mbendici@DreamWorldEvents.ca